POMPEY, N.Y. — Empire Farm Days says it is the "largest outdoor agricultural trade show in the northeastern U.S." But I've never managed to make it up to Pompey for the event.
This year, I finally addressed that. As an Empire Farm Days newbie, I wasn't quite sure what to expect. The show didn't disappoint.
Here are the Top 7 things I saw and did at my first Empire Farm Days.
1. The Farmer Olympics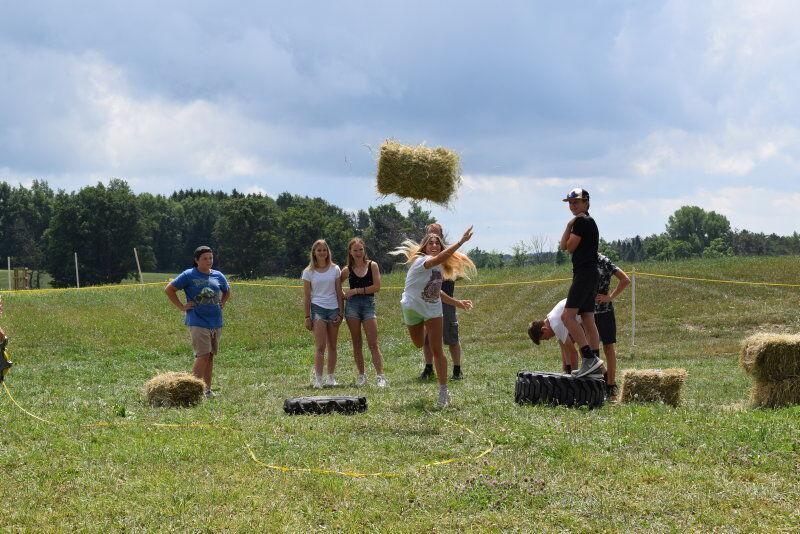 I was immediately intrigued when I read that this year was Empire Farm Days' inaugural Farmer Olympics competition. Hay bale throwing, tractor tire rolling, an egg toss and hay bale hurdles. Who wouldn't want to watch that?
I caught the teenage age group's competition, and these youths took it seriously, with blazing fast hurdles and catching eggs as well as your favorite wide receiver. Even New York's Miss Agriculture USA, Rebecca Coombe, was there to help keep score hand out ribbons.
I have a feeling that the 2023 Empire Farm Days will have the second annual Farmer Olympics.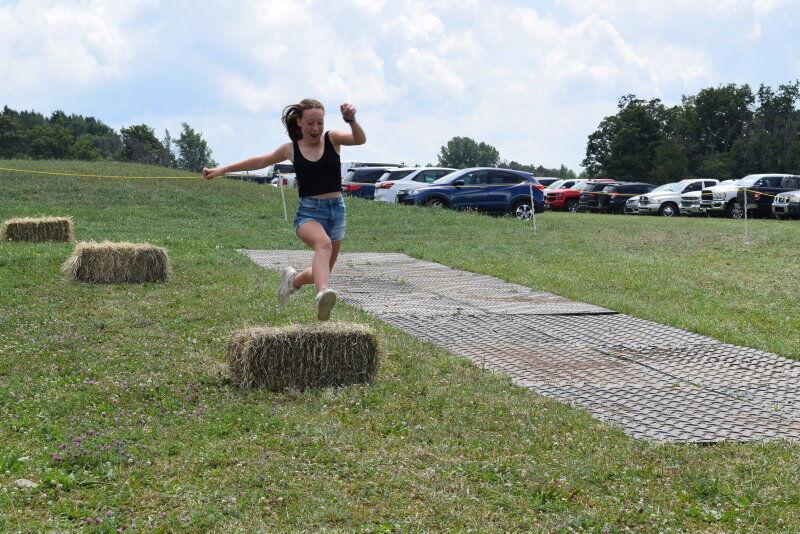 2. Meeting the NY Farm Girls
When you follow someone on social media who has hundreds of thousands of followers, you never really expect to meet them in real life. But sisters Evelyn Stout, Claudia Leubner and JoJo Leubner, of popular social media group NY Farm Girls, are spending time at Empire Farm Days to promote agriculture. 
I was able to chat with them about their social media fame and the work they do on their Marietta dairy farm.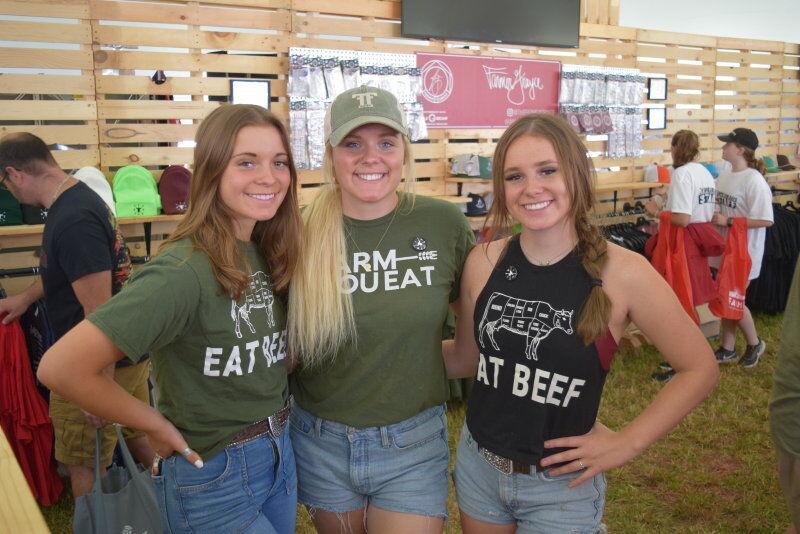 3. Learning About Winemaking
While walking through the tent to find the NY Farm Girls, I stumbled upon Marc Peterson's booth. He was promoting viticulture and winemaking in the Finger Lakes region.
Peterson started a two-year course in winemaking in 2017, and has been working as a winemaker for five years, with a goal of owning his own winery.
I asked him for his wine recommendations, and he said Riesling is always a go-to, but he's currently into the Itasca, Brianna and Marquette grape varieties.
Itasca and Brianna, Peterson said, have a nice fruitiness and floral quality, while Marquette is versatile and can make both a good rosé and red wine.
4. The Food
Maybe this one is obvious, but there was a lot of good food offerings available. I enjoyed some crispy chicken tenders and fries for lunch, but no matter what you were in the mood for, you could find something good. There was BBQ, brisket, wood-fired pizza, and even an air-conditioned sit-down brewery restaurant.
I also had to get some Hershey's ice cream. I know that's not a New York specialty — it's based much closer to home in Harrisburg, Pennsylvania — but I can't say no to good ice cream on an August day.
5. Learning About 1950s Milk Trucks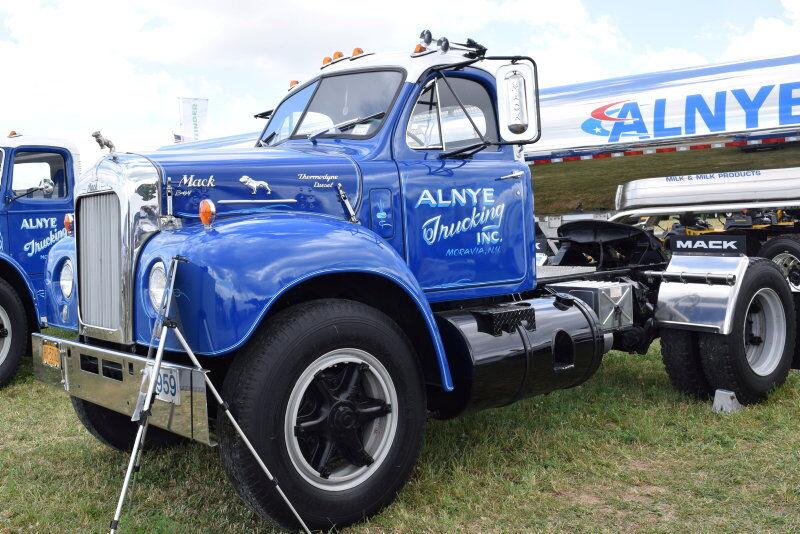 One of the things I didn't expect to see was refurbished milk trucks from the 1950s, but Alnye Trucking, based in Moravia, had some on display. I was even taught how to shift the old-fashioned way. These trucks have two gear shifts, not just one.
Alnye also had their 2023 model at the show, but I think the ones from the 1950s were cooler.
6. Seeing Antique Tractors, and Some New Ones, Too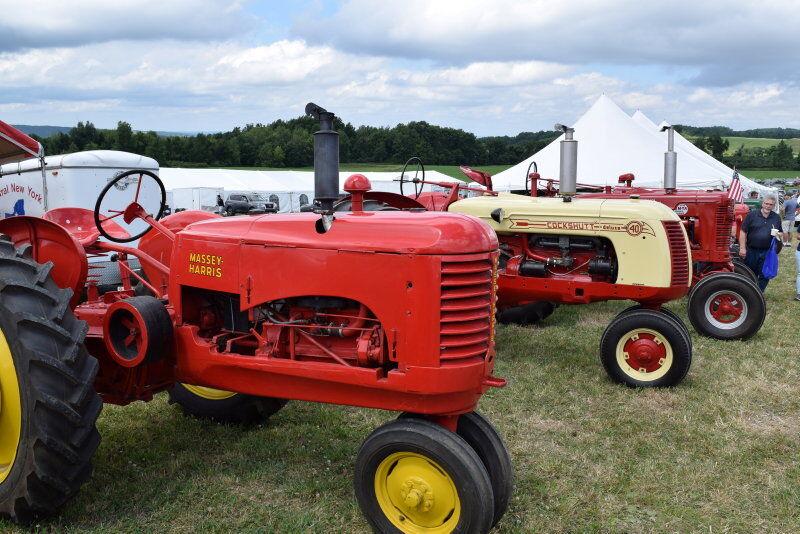 Along those same lines, the Central New York Antique Tractor Club had a handful of old tractors on display. Everything from John Deere to International Harvester to Cockshutt were shined up and lined up for people to see and photograph.
Of course, Empire Farm Days has lots of brand new equipment on display for farmers to check out. The new tractors and machinery are certainly shiny and cool to see, too.
7. Working the Lancaster Farming Booth
One thing I always love about trade shows is spending some time in our Lancaster Farming booth and getting to meet and talk with our readers. You'll always find someone who has a story about the paper, or someone will stop by to tell us that their dad loves reading Lancaster Farming. We love to hear those stories, and love to meet everyone at the various shows we attend.
Our Lancaster Farming booth is located in Tent B. Stop in and see us for the remaining two days of the show.