Over 350 Bargain Booze, Select Convenience, Costcutter and best-one retailers attended the event alongside over 100 key supplier partners and many key Bestway Retail stakeholders.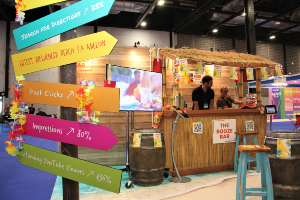 Dawood Pervez, managing director at Bestway Wholesale, who welcomed retailers to the event and delivered an update on the business, said: "We were delighted to welcome all of our retailers to, what we believe, was the best Drinks at Home tradeshow yet.
"Our suppliers certainly pulled out all the stops with show-stopping stands and great content for our retailers.
"A key highlight of the day was showcasing our innovative 'store within a store' concept.
"These dual branded Bargain Booze within Costcutter stores have been launched at Meopham and Whiston and seen strong outcomes. Jamie Davison, our head of new business and store development at Bestway Retail shared with our retailers how this pioneering concept aims to meet the needs of our customers, enabling them to buy everything they need across a full day.
"This is an exciting milestone for us as a business – and there is more to come."