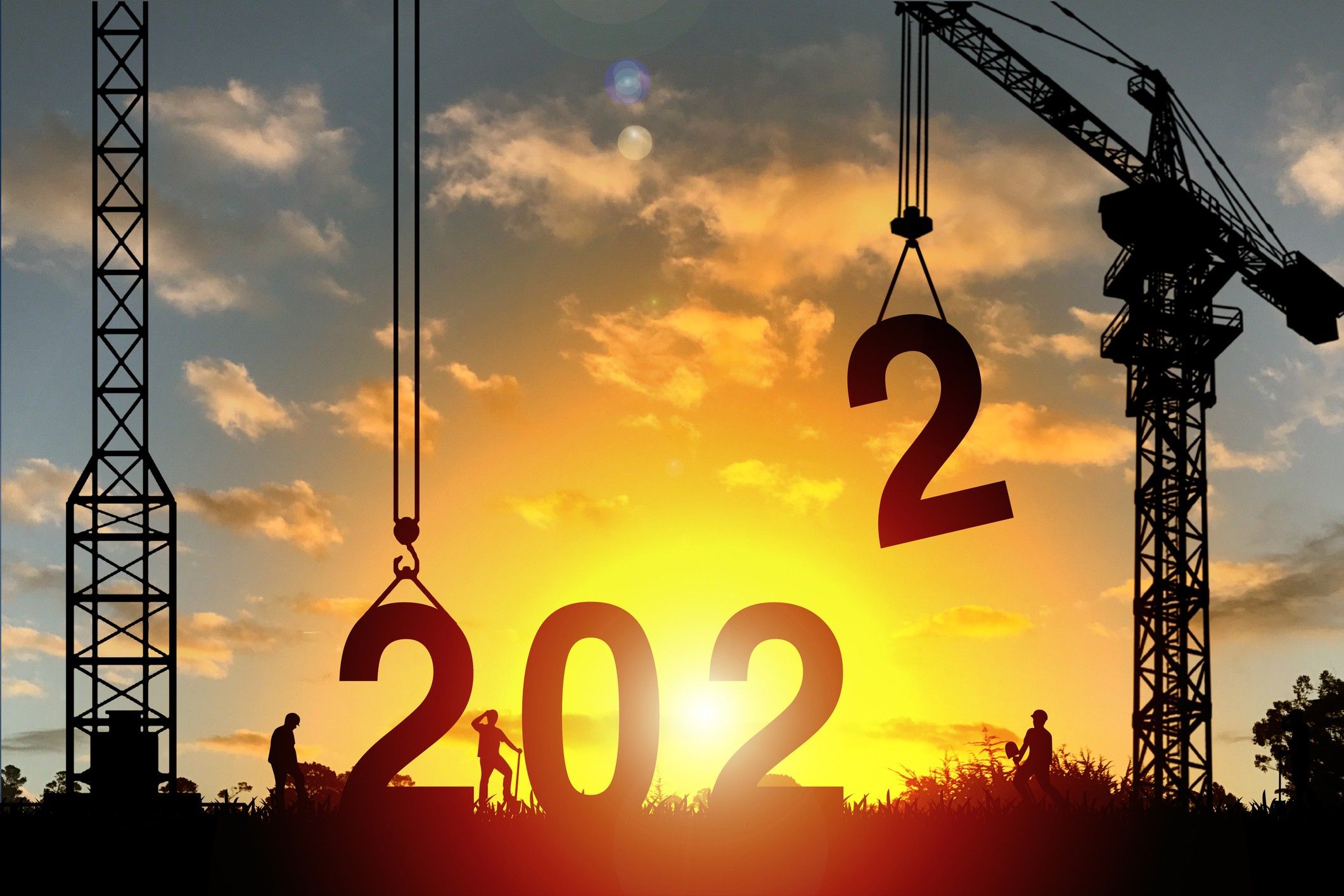 AS 2022 BEGINS, many of the issues U.S. hoteliers faced in 2021, primarily related to the COVID-19 pandemic, are likely to continue. The year past also saw other changes, such as new leadership at AAHOA and a new administration in Washington, D.C.
Below are the top stories covered by Asian Hospitality during 2021. They also include ongoing economic relief as the hospitality industry continued its struggle to recover from the pandemic; the return to in-person conventions; and powerful natural disasters.
COVID continues
The year began with some optimism that the end of the pandemic was near. Several kinds of vaccines were announced in December 2020, and the rollout continued into 2021. Hoteliers did what they could to promote vaccination, including AAHOA's "Pledge to Protect Our Guests, Employees, and Businesses" initiative.
Hoteliers who sign the pledge will provide time, reduce barriers and consider incentives to encourage their employees to get vaccinated when they are available. They also will encourage COVID-19 safety precautions, including wearing masks and social distancing.
"Thanks to AHLA's ongoing efforts, the CDC has updated its guidelines prioritizing hotel workers under Phase 1c of the COVID-19 vaccines distribution. This is a significant achievement that directly impacts the health and safety of hotel workers across the country. It also recognizes that hotel employees continue to be on the front lines of the pandemic," Chip Rogers, AHLA president and CEO said at the time.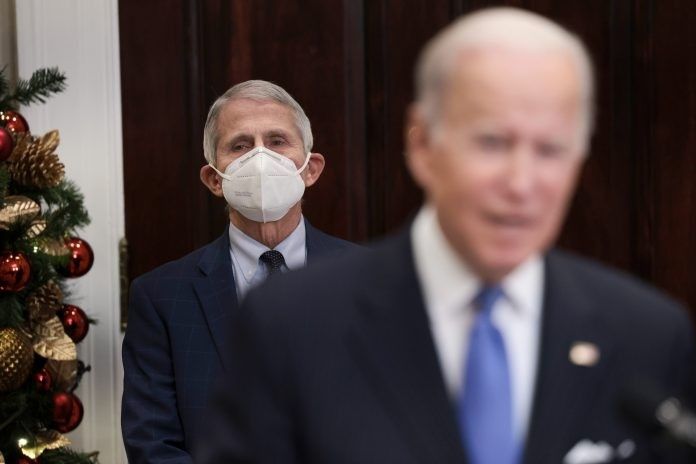 As the pandemic seemed to be ebbing, the recovery began as the travel industry started coming back to life. In April, the Centers for Disease Control and Prevention changed its guidelines to allow individuals who had passed two weeks since their final dose of vaccine to travel throughout the U.S. without a need for COVID-19 testing or post-travel self-quarantine. By May, the CDC was saying vaccinated individuals no longer had to wear masks indoors. Some hotel companies began to follow that guidance.
In July, a coalition of travel and hospitality associations called for an end to international travel restrictions. By November, most restrictions for vaccinated international travelers were ended.
"You know, some people said we couldn't do this — that it would not be until the fall that we had this many people vaccinated; that 2021 might be a lost year for our country, as 2020 was," President Joe Biden said at the time. "But we proved the doubters wrong."
That did not turn out to be exactly correct, however.
Over the summer and into fall, the Delta variant began to spread through the U.S. It led to a slowdown in leisure and business travel, according to a pair of September surveys from the American Hotel & Lodging Association.
In November, the Omicron variant came out of South Africa and rapidly coursed through the U.S. New travel restrictions were put in place but did nothing to keep the new form of the virus out. By the time of the Christmas holidays, Omicron was the dominant strain in the country and was threatening the industry's recovery.
Along with the COVID-19 roller coaster ride, 2021 held another major change. Several leadership positions at AAHOA changed holders, some under somewhat mysterious circumstances.
AAHOA changeover
In June, at a time when the hotel industry was seeing the light at the end of the tunnel, Cecil Staton suddenly stepped down as AAHOA's president and CEO. Rachel Humphrey, executive vice president and COO, also left the association. No official reason was given for the resignations, but several AAHOA members said it was past time for a change.
Staton began his term at AAHOA in November 2019 after serving as chancellor emeritus at East Carolina University in Greenville, North Carolina. Biran Patel, the AAHOA Chairman at the time, said Staton had been instrumental in leading the association through the COVID-19 pandemic.
"Cecil proved to be a steady hand, leading and guiding the association to record member engagement through this turbulent year," Patel said.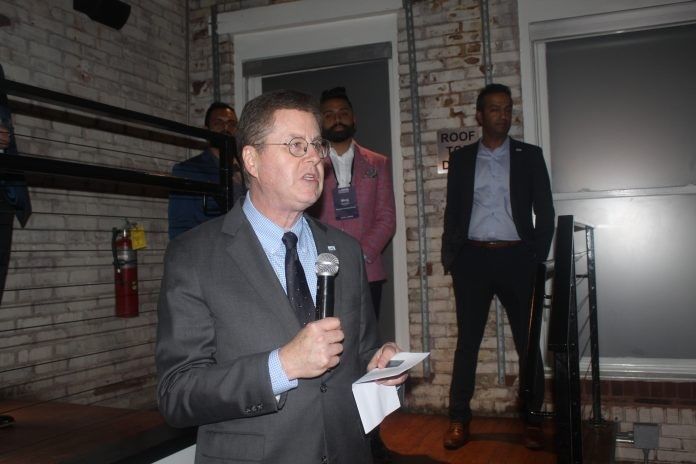 However, several AAHOA members came forward after news of Staton and Humphrey's departure broke to say the resignations signaled a welcome change. They said the association has strayed from its original mission of defending hotel owners against exploitation and failed to follow its own bylaws.
Sagar Shah, president and co-founder of franchisee advocacy group Reform Lodging and managing principal at Yatra Capital Group in Philadelphia said "the vast majority" of AAHOA membership would welcome news of the resignations.
"Unfortunately, over a period of years, the organization deviated from its original founding principles which were to combat rampant discrimination and the marginalization of Asian American hoteliers," Shah said. "With a current agenda that considers the words, 'fair franchising' to be a taboo and off limits subject, there is no doubt in my mind that those in leadership roles within AAHOA finally heard the message loud and clear; that franchisee concerns need to be at the forefront and anyone that stands in the way of that, does not belong in any executive capacity."
Ken Greene, former Radisson Hotel Group president for the Americas and Greenehouse Consulting founder, was appointed interim president and CEO and later took the role officially. Also, in August at the 2021 AAHOA Convention & Trade Show at the Kay Bailey Hutchison Convention Center in Dallas, Virginia hotelier Vinay Patel became the new chair of AAHOA's board of directors. He said his administration would focus initially on helping members recover from the pandemic and economic downturn.
Advocacy in Washington, D.C., to promote issues important to AAHOA members also is a priority for the new administration. However, the political landscape underwent significant changes as well.
Politics, not as usual
In 2020, Joe Biden was elected president of the U.S., but his predecessor Donald Trump disputed that fact. Despite a lack of evidence, Trump claimed there was widespread voter fraud and that the election had been stolen.
The ex-president's accusations led to the Jan. 6 riots on Capital Hill that were roundly condemned by hotel associations such as AAHOA and the American Hotel & Lodging Association.
"Our nation and commitment to the freedom of speech are only strong and meaningful when they rest upon a foundation of civility and respect for the law. What we witnessed today was not a free expression of speech but mayhem designed expressly to impede and ultimately upend the peaceful transfer of power that has been a hallmark of our democracy since 1797," Staton said at the time. "Today's violence and destruction have no place in our society, and we condemn this un-American behavior."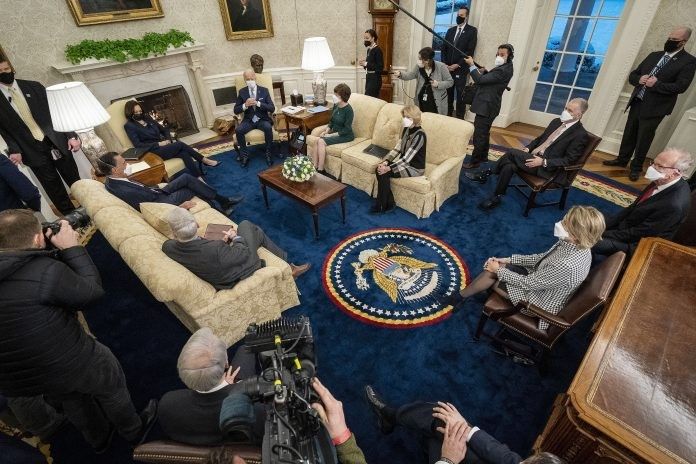 Two weeks later, Biden was sworn in as president and AAHOA and AHLA said they hoped the new administration would continue needed federal relief for hotels affected by the  pandemic, such as the Payroll Protection Program.
"Today's peaceful transfer of power marks a new chapter as our country moves forward together. Over the last year, our nation, and the world, has faced incredible difficulties, but we are resilient, and working together we can overcome these historic challenges," Chip Rogers, AHLA president and CEO, said at the time. "As an industry, we continue to face historically low occupancy rates, massive job loss, and record hotel closures. We urge Congress and the new Administration to come together on a longer-term stimulus package that will ensure our industry survives so that the men and women who are the backbone and heart of hospitality can get back to work and unleash the power of the American dream."
In the following early months of 2021, several rounds of PPP were approved, including $104 billion in February. In March, Congress passed and Biden signed into law the $1.9 trillion American Rescue Plan Act that included $7 billion more PPP funding and funding for vaccinations and made more non-profit organizations eligible for the program.
It also included $15 billion to the Emergency Injury Disaster Loan program, which provides long-term, low-interest loans from the Small Business Administration. Staton said at the time the $91 billion the act provides for COVID-19 vaccine and treatment research also was important.
"Hotels were among the first businesses to feel the impact of COVID-19 as the pandemic. For our industry to recover, we need people to start traveling again," Staton said. "The billions of dollars included in the ARP for increased testing and a rapid expansion of vaccine distribution will go a long way in boosting consumer confidence about safely resuming pre-pandemic activities, like leisure and business travel."
In November, another major spending bill passed into law, the bipartisan $1.2 trillion Infrastructure Investment and Jobs Act. While hoteliers welcomed the act's $110 billion to repair the nation's aging highways, bridges and roads, $7.5 billion for electric vehicle charging stations and more, there was a point of concern.
"No bill is perfect and, unfortunately, the measure will terminate the employee retention tax credit once President Biden signs the bill into law," said AAHOA's Greene at the time. "Earlier this year, we successfully advocated for its extension through the end of 2021 in the American Rescue Plan Act of 2021. AAHOA maintains staunch opposition to this provision, and we are disheartened to see the recovery efforts of small businesses disrupted at the cost of the infrastructure bill passing."
As hotels began to reopen for business they faced a new problem: a labor shortage caused by several factors, including continuing federal unemployment benefits and a migration of hospitality workers into other fields. In December, the Department of Homeland Security and the Department of Labor authorized an additional 20,000 H-2B temporary nonagricultural worker visas for fiscal year 2022 to provide more potential workers for temporary jobs. AAHOA and others also supported a letter from 88 Congress members to the Department of State urging the agency to bring immigration visa processing back to pre-COVID levels.
"AAHOA and other associations have been putting pressure on our government officials to take actions, such as this, to help businesses meet their workforce needs," AAHOA President and CEO Greene said.
Face-to-face again
In 2021, AAHOA was not the only organization to return to in person conferences.
At the beginning of the year, AAHOA and other organizations were still rescheduling their live conferences due to COVID restrictions. The AAHOA conference was moved from April to August. The 32nd Hunter Hotel Investment Conference was rescheduled from March to May at the Atlanta Marriott Marquis.
The event happened on the new date with few problems and strong attendance. The decision to move the conference was made after much deliberation, said Lee Hunter, COO of Hunter Hotel Advisors that conducts the conference, in Asian Hospitality's June issue.
"I said, if we're mid or end of April, and we're still at 350, we've got a problem. But about mid-April it really started coming together once the vaccines came out and everybody got comfortable," Hunter said at the time. "I think it's been fantastic. I think everybody wants to be here. Everybody wants to get out and be at the conference, be in person, see their friends, see their colleagues. They may or may not have deals to work on but they want to see each other, they want to get out they want to travel."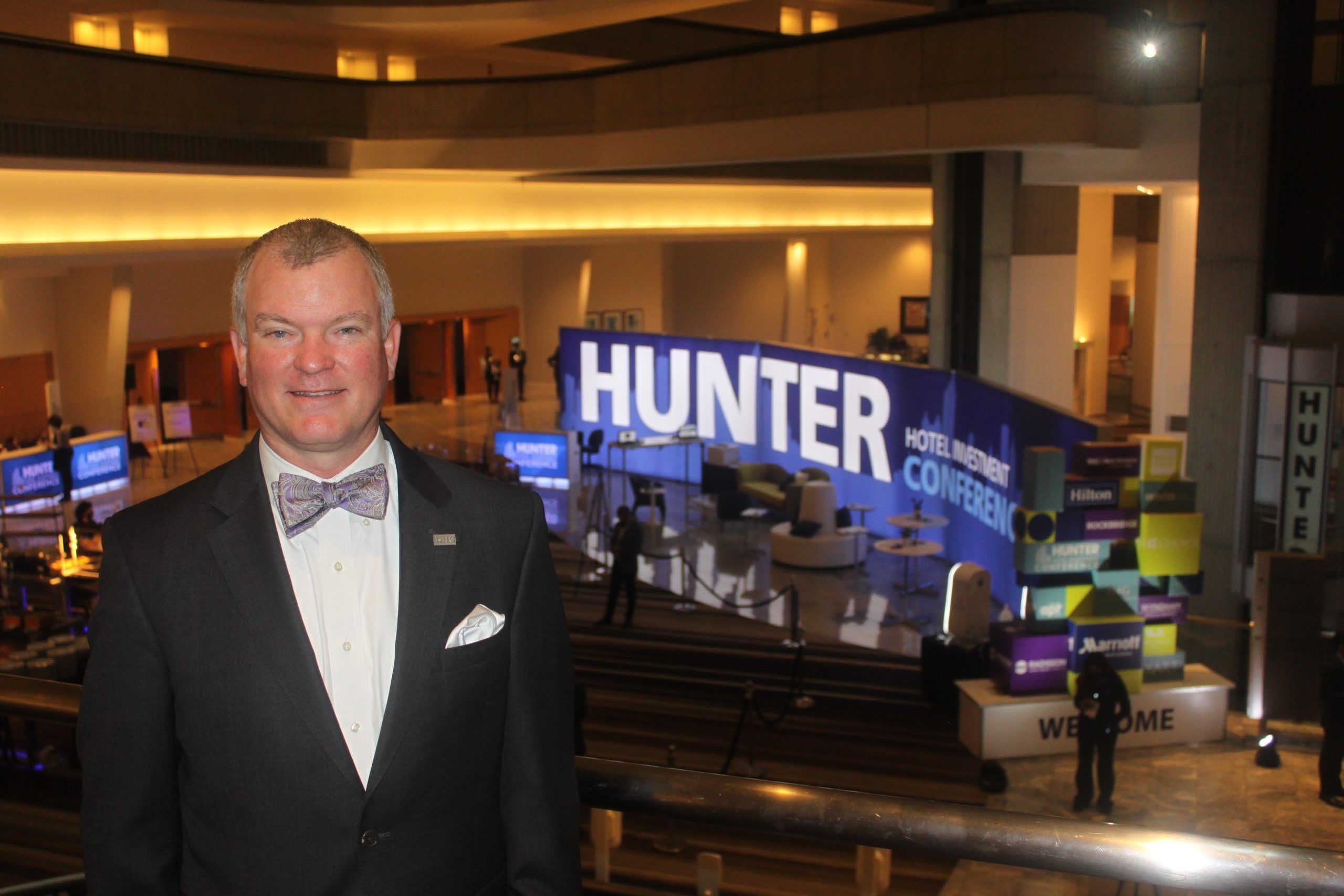 In September, the 2021 Lodging Conference was held in Phoenix on schedule. During the event, Gilda Perez-Alvarado, global CEO of JLL Hotels & Hospitality, received the second annual Castell Award honoring a woman leader in the hospitality investment arena. Also, Choice Hotels International introduced a new prototype for its upscale Cambria brand that was meant to ease the brand into new, urban markets by reducing size and maximizing use of space.
More news came out of brand conferences held by Best Western Hotels Group and Red Roof.
At Best Western's annual convention in Las Vegas in October, Lawrence "Larry" Cuculic, the company's senior vice president and general counsel, was announced as the successor to David Kong, who retired from the position at the end of the year. Kong, served as president and CEO for 17 years.
"Mr. Kong has taught me that over the past 12 years; how to be thoughtful, how to listen to our members," Cuculic said. "It's a special organization, our membership association that has a right to have their voice heard. And that's what differentiates us from the other brands. I've watched Mr. Kong be successful in that regard, and hopefully, I can continue his legacy of really being so thoughtful, and collaborative with our membership and our board of directors as well. Because it's a team, it truly is a team."
Red Roof's 2021 regional meeting in Dallas was part of a "Look & Listen" tour for Red Roof's newly appointed President George Limbert. For Limbert, who was appointed in August, it was another opportunity to meet the people he serves in order to chart Red Roof's course in the post pandemic hospitality marketplace.
"I'm a people person. I love people. I love learning their stories. I love hearing their origins stories, I love hearing about franchisees," Limbert said. "We've got such resilient franchisees. We started outperforming 2019 numbers in April of 2021. So, our recovery wasn't now, it wasn't the summer, it was in April, so our brand is resilient, our brand is doing great."
In other news
Other top stories of 2021 included:
Strange weather, tragic results
Unusual weather systems brought devastating results more than once during the year. In September, Hurricane Ida swept over New Orleans as a Category 4 storm, causing massive damage to hotels owned by area hotelier Vimal Patel. It struck on the anniversary of 2005's Hurricane Katrina, which caused catastrophic flooding in the city.
"It was a stark, dark reminder of the Katrina, but luckily we had no guests in the hotel and we closed everything down," he said.
Remnants of the storm moved up to the Northeast, where it caused deadly flooding in New York and New Jersey. Weather and climate experts said unusually warm waters in the Gulf of Mexico allowed Ida to accelerate overnight into a powerful storm.
Then, in December, a series of tornadoes tore through several states, with some of the most severe damage in Kentucky. Paresh Desai and his family were in bed in their apartments at the Cardinal Motel in Mayfield, Kentucky, when the tornadoes struck around 1 a.m. Desai described the damage to his property.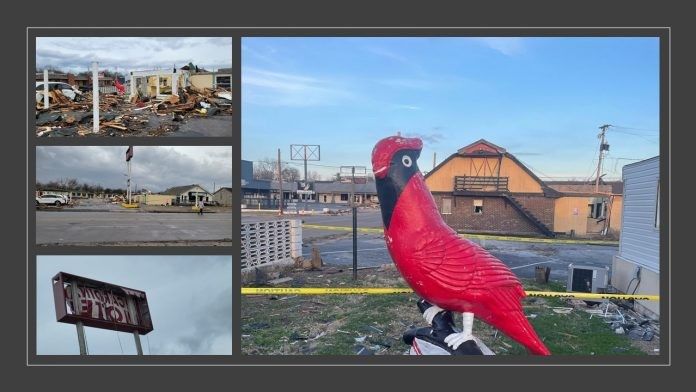 "The roof was completely open in my area," Desai said. "We got wet, it was a heavy rain and cold. I tried to call 911 but there was no power so we were really scared and at that time we didn't know what to do."
Desai said he had never seen a storm like this in all his years in Kentucky.
"This is not, in this area I've never seen like this. This is the first time that it's happened in December. There's tornado season, maybe in the summertime or in the fall. But this is winter," Desai said. "That's why I'm saying nobody prepared. Even the city."
The big deal
There were several hotel transactions throughout the year. One of the largest happened in November when Dallas-based NewcrestImage sold most of its hotel portfolio, along with some other properties, in a $822 million transaction with Summit Hotel Properties.
NewcrestImage will remain invested in Summit and will own and operate two historic hotels it recently acquired and plans to make new acquisitions in the future.
"NewcrestImage has assembled a collection of high-quality distinctive Marriott, Hilton, Hyatt, and IHG hotel properties throughout the Sun Belt region, which will be a great addition to Summit's portfolio," said Mehul Patel, NewcrestImage's managing partner and CEO. "As we will become one of Summit's largest shareholders, we have confidence in Summit as one of the industry's leading owners with a highly regarded public platform. We believe the two portfolios create an excellent combination of hotels that have tremendous growth potential and are well-positioned to create long-term shareholder value as the lodging recovery continues."
New prototypes and designs
Along with Choice's new Cambria prototype, several  other new prototypes and designs were introduced throughout 2021. They are: