Montgomery Group Joins Forces with Exposition Development Company to Launch Independent Hotel Show Miami

Global trade show organizer Montgomery Group has teamed up with Exposition Development Company (ExpoDevCo) to expand the Independent Hotel Show, which has successful editions in London and Amsterdam, into the North American market. Set for Nov. 2-3, 2022 at the Miami Beach Convention Center, the Independent Hotel Show Miami will connect independent, boutique and luxury hoteliers with quality, handpicked suppliers from the U.S. and abroad.  
"We are thrilled to be partnering with Montgomery Group to expand their successful Independent Hotel Show brand into North America," said ExpoDevCo COO and Partner Stephanie Everett, who owns and manages the company alongside exhibition industry veteran David Audrain. "Our team looks forward to enhancing and building upon the strong connections and relationships that Montgomery Group has developed within the independent hotel community."  
Founded in London in 2012, followed by the successful launch of the Independent Hotel Show Amsterdam in 2019, the annual Independent Hotel Show is the only industry event dedicated entirely to luxury and boutique hoteliers. The brand's industry-leading events bring together thousands of hotel owners, general managers and key decision makers to source new products and services, conduct business and network. 
In keeping with the London and Amsterdam editions, the Independent Hotel Show Miami will be a high-end, luxury concept trade show featuring exhibits; a showfloor innovation stage offering high-level, curated education; a power breakfast and an evening awards reception.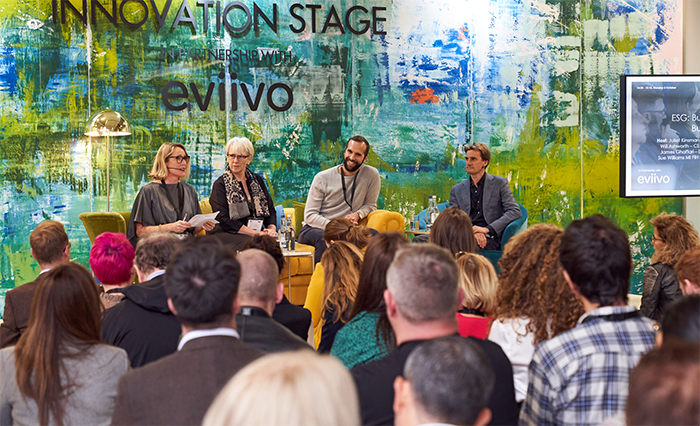 According to Shane Hannam, divisional director for Montgomery Group, the new show will enable Montgomery to broaden its support of the hotelier community to serve a U.S., Caribbean and Latin American audience of forward-thinking, independently spirited hoteliers.
"The Independent Hotel Show brand is synonymous with quality-led suppliers, insightful, expertly curated seminar content and, perhaps most importantly, building communities of like-minded independent hoteliers," Hannam explained. "Miami is a diverse, culturally rich city with world-class boutique and independent hotels, which prioritize a unique, memorable and luxurious customer experience." 
According to Wendy Kallergis, president and CEO of Greater Miami and the Beaches Hotel Association, a key supporter of the new show, Montgomery Group and ExpoDevCo couldn't have chosen a better city to launch the Independent Hotel Show brand into the U.S.
With more than 24.2 million visitors spending an average $18 billion a year pre-COVID, the popular beachfront city has become a go-to destination for business expansion, growth and investment across numerous industries. And according to market research agency STR, Greater Miami ranked among the top 10 in the three key metrics used to measure hotel success: occupancy, average daily rate and revenue per available room, and with more than 55 hotels due to open by 2025, the market is strong. These facts, coupled with close travel connections for hoteliers from the Caribbean and Latin America, make Miami the ideal location to launch the first U.S. edition of the Independent Hotel Show, she said. 
"One of our aims as an association is to promote Miami as the destination of choice for tourists and business travelers, and independent hotels are a hugely important part of creating that Miami experience," Kallergis said. "We look forward to bringing together the independent hotelier community in November 2022." 
Don't miss any event-related news: Sign up for our weekly e-newsletter HERE and engage with us on Twitter, Facebook, LinkedIn and Instagram!