A successful in-person show illustrates how eager our industry is to get back to what we're good at: Managing buildings.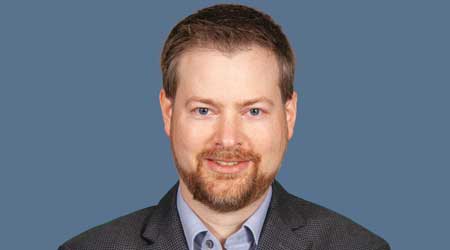 I just returned from our NFMT Remix event in Orlando, Florida. It was our first live event since fall of 2019 — practically two years to the day. It was also my first chance to attend a facility management-related trade show since joining the industry. Although attendance was lighter than in previous years, it was plain to see that those who were able to attend were excited to be there.  
Facility managers are eager to put the pandemic behind them and return to a sense of normalcy. Live events are a step in that direction. It was great to see attendees engaging in lively Q&A sessions during each seminar or huddling up afterwards to continue the discussion. Facility managers beset with challenges during the pandemic were certainly eager to learn from their peers and get their questions answered. 
However, as much as we all want to move on from the pandemic, it's clear that COVID-19 isn't done with us yet. A lot of the education sessions touched upon the coronavirus in some way.  
There were obvious connections, such as identifying the most contaminated surfaces or discussing an appropriate cleaning and disinfecting program. But the pandemic is impacting facilities in other ways and these are often going overlooked. For example, when you added hand sanitizer stands or temperature scanning kiosks to your facility, did you stop to consider if they were in compliance with ADA regulations? Similarly, a lot of these new obstructions also violate fire codes as they impede emergency exit routes.  
The most popular sessions dealt with combatting the coronavirus through the HVAC system — not surprising since this is an airborne virus. Facility managers are still looking for answers on germicidal UV, bipolar ionization, ozone and a host of other buzzwords. Even those FMs who have purchased and implemented some of this technology wanted advice on best practices or even find out if they should try an alternative product.  
If you couldn't make it to Orlando, many of the education sessions are archived for our fnPrime member community. Join today to get access if you are not already a member. Also, start planning for our next live event — our big show, NFMT Baltimore, taking place March 29-31, 2022. Like with our recent Remix conference, we'll offer a hybrid model, allowing facility managers to attend in-person or online. Hopefully by March we'll be even closer to "normal" and more facility managers can once again experience the benefits of live events.  
---
---
---
Related Topics:
Comments